TripAdvisor rates this #1 of 31 things to do in Belfast. The footbridge gives an expansive view of the harbor, and along the waterfront one can observe boats of all kinds, including many in dry dock.
Photo courtesy of TripAdvisor
Departs from City Point Station at 13 Oak Hill Road, Belfast
Memorial Day weekend through through late October
Departures at 11a and 1:30p
Weekend round trip excursions, 1 hour round trip towards Waldo Station and back, with scenic views of the woods, streams, and fields of Waldo County.
Waldo County:
See the Waldo County page for additional family-friendly fun activities inland from Belfast.
"Down East":
These three spots make a nice coastal tour.
Church Street, Searsport
(~12 minutes drive "down east" from Belfast)
"Designed to preserve and educate people regarding Maine's and Searsport's rich and unique maritime and shipbuilding history, [the museum contains] a unique 19th century seafaring village. The museum encompasses thirteen historic and modern buildings."
Searsport
(22 minutes "down east" from Belfast)
Sears Island offers visitors . . . • Easy access by causeway with parking • Miles of quiet, wild shoreline and several easy-to-moderate trails to explore • Wildlife watching and historic sites • Dogs permitted; horseback riding on roads • Abundant botanical and geological features • Outdoor activities all year long, such as picknicking, kayaking, and snowshoeing
740 Fort Knox Road, Prospect, ME
(25 minutes "down east" from Belfast)
May 1 - Oct 31, 9a - sunset
"The newly constructed Penobscot Narrows Bridge boasts an observation tower, rising 420' above sea level, which may only be accessed through the Fort and a one minute ride in the super fast elevator. The observation tower provides a breathtaking view of the Penobscot River Valley, and is the only observatory like it in the Western Hemisphere!"
Parks
Northport Ave, Belfast
Open dawn til dusk May to November
Belfast City Park, commands a sweeping view of Penobscot Bay. The 17.5 acre park facilities include:
Children's playground
Concession stand
Covered pavilion
Grills
Horseshoe pits
Lighted basketball and tennis courts
Picnic tables
Restroom facilities
Swimming pool
Walking path
310 West Main Street, Searsport
(about 8 minutes "down east" from Belfast, just over the town line)
This coastal park is one of my favorite places! It's filled with opportunities for leisurely hikes or peaceful walks along the water's edge. On muggy summer days, a stroll through cool, piney woods is a welcome respite. The park offers ocean-side picnic tables to enjoy a Maine picnic feast, or just a yummy snack. As you munch on your Maine blueberries or other tasty treats, explore the diverse marine life inhabiting the tidal pools, or observe an array of sea creatures, including seals and porpoises. You'll also be treated to an assortment of impressive birds, such as double-crested cormorants, loons, sea ducks, bald eagles, and ospreys. Children are thrilled with all there is to see and discover on the hiking trails at Moose Point State Park. Adults are awed by splendid views of Penobscot Bay and the crowd-free ambience. Whether it's a 10-minute stroll along the ocean or a longer loop through an evergreen grove, you'll enjoy the picturesque beauty of Moose Point State Park, with its emphasis on relaxation.
Click here for map of park
Beaches
City beaches
Heritage Beach
Several roads end at small beaches:
Allyn Street
Condon Street
Mayo Street
City Park has a beach (see photo -->)
Northport, Lincolnville, Camden
Kelly Cove, Northport - a favorite for small children, with long slow slope, warmer water, lots of tidal pools, and great visibility
Hiking
This site maps users' favorite hikes, showing not only distance but also elevation.
This site shows not only hiking trails, but also good spots for birding, fishing and kayaking!
This link shows the best trails in Moose Point State Park. The site shows two other preserves near Belfast: Stove Preserve and Head of Tide Preserve. The maps are excellent, include elevation.
Exercise
109 High Street
Belfast Dance Studio sponsors a number of classes that can be joined on a drop-in basis: pilates, yoga, karate, belly dance, hip-hop fusion - something for everyone! They also have a sauna available for $10/person or $8/person for groups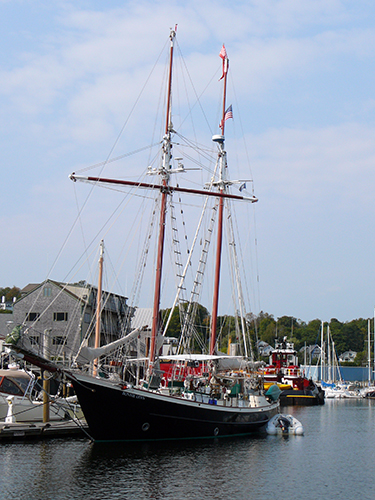 Belfast Center, 9 Field St (corner of High St), Suite 302
Yoga classes $10, Yamuna body rolling classes $8, and foot fitness class $3
Boating
[More to come]