Dining in Belfast, Maine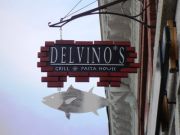 52 Main Street
(207) 338-4565
A 74-seat restaurant serving homemade eclectic food to stimulate your palate! Homemade soups, salad dressings, pasta and seafood; grilled chicken, steak, and many vegetarian options! Use Maine-made beer, wine, liquors, and foods as much as possible to support local fishermen, farmers, & craftsmen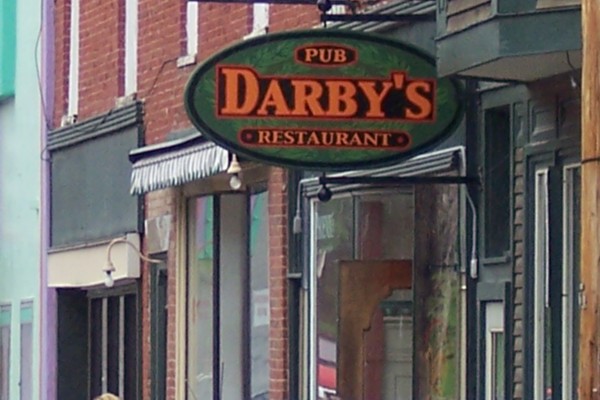 155 High Street (2 doors from movie theater)
(207) 338-2339
Breakfast Fri-Sun 7:30 - 11am
Lunch every day 11:30am - 3:30pm
Dinner every day 5 - 9:30pm (9pm Sunday; 10pm Fri & Sat)
"Delicious, relaxing, affordable dining in the historic downtown of Belfast."
96 Main Street
(207) 338-0555
Lunch Tue - Sat: 11am - 2:30pm
Dinner Fri from 5:30pm
Breakfast Sat 7 - 10am
Brunch Sun 8 - 1pm
118 High St
(207) 930-0304
11:30am - 3pm
"Daily Soup is a takeout, delivery, food establishment, offering freshly prepared, delicious homemade soups, stews, salads, sandwiches, and other fare."
20 Beaver Street
(207) 338-9757
Mon - Fri 7:30am - 6pm
Sat 9am - 5pm
"In the last 10,000 years, flatbread has been a staple in many cultures. Survival led to healthy, quick, and above all, portable meals. At Bay Wrap we understand that you donít always have time for a sit down meal, but we know you donít have to sacrifice body and budget either. Wraps are multicultural, high quality meals. We hope you love this healthy approach to fast food as much as we love providing it."
15G Starett Drive
(207) 338-2084
? 7:30am - 7pm. Sundays 9am - 4pm

123 High Street
207-338-2532
every day 7:30am - 8pm
All are welcome at Maine's oldest & largest food co-op! A member-owned consumer food cooperative since 1976 offering healthy lifestyle choices for both member-owners and non-members. Committed to supporting the regional economy by purchasing first from local farmers and producers. Outstanding selection of organic, local foods and produce. Large health and beauty aids department. In-house herbalist M-F days. Fine wines, beers, cheeses and all-natural, local meats and poultry, including grassfed and organic. Store-made artisanal sausages. Bulk spices and staples. Deli and cafe with monthly art exhibition, weekend brunch 9-1. Free monthly wine tastings with a local wine distributor. Visit our events calendar for our educational offerings.
132 High St
Lunch Thurs - Fri 11:30 - 3
Dinner Tue - Sat 5:00 - close
2 Pinchy Lane
(207) 338-1707
Tuesday - Saturday 4pm - close.
Sunday 4pm - 9pm. Marshall Wharf tasting room serves brunch 11am - 2pm.
Closed Mondays
Overlooking Belfast Harbor. Marshall Brewing Company beers on tap. Outdoor seating, beer garden. Lobster, oysters & tapas menu.